Über die Veranstaltung
THOMAS LAIGLE | Concert - Performance
Thomas Laigle - space-light-sound
In a continuum of the space-light-sound trio, Zenith 2000k offers a blinding monochromatic sonic experience. Zenith evokes a solar metaphor for this installation composed of a hypnotizing and dazzling ensemble of light particles. 2000k for 2000°Kelvin, the temperature of the warm color of these diffused lights, identical to those of a sunset.
Imagined as a corridor between two states of consciousness, it's a massive light portal propelling subbass frequencies. A body augmented by sensors for a vibratory choreography. A mediative dive into the photon world.
Do 30. März
Türöffnung 20 Uhr
Performance 20.30 Uhr
Eintritt Fr. 15.-
Bar Las Puertas bis 23.00 geöffnet.
https://thomaslaigle.fr/en/zenith-2000k-2/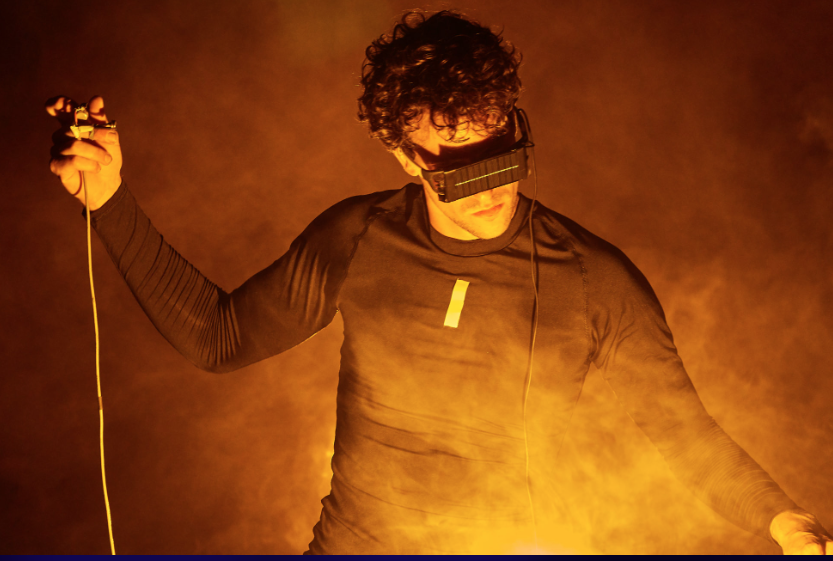 Tickets und preise
| Tickets | Preis |
| --- | --- |
| Volles ticket | CHF 15.00 |
| Mitglieder ticket | CHF 15.00 |
| Jgdl/Studenten ticket | CHF 15.00 |
Reservieren